A Halal French Malayan Cuisine
The White Label is a Halal French Malayan Cuisine restaurant that aims to be a lifestyle destination for Diners. Located in the hustle and bustle of the iconic Kampong Glam area, The White Label offers a relaxing oasis to dine in and kick back with friends and families.
Directors & General Manager of The White Label, Marc realised that there is a lack of Halal French cuisine in the local dining scene. That is because traditionally, lardons, aka the French bacon is practically a staple in many French cuisines. Made of small thin strips of pork meat, bacon lardons are an easy way to add flavour to a dish, without necessarily adding a lot of meat. Hence by replacing those non-halal components and adding local flavours, The White Label was born.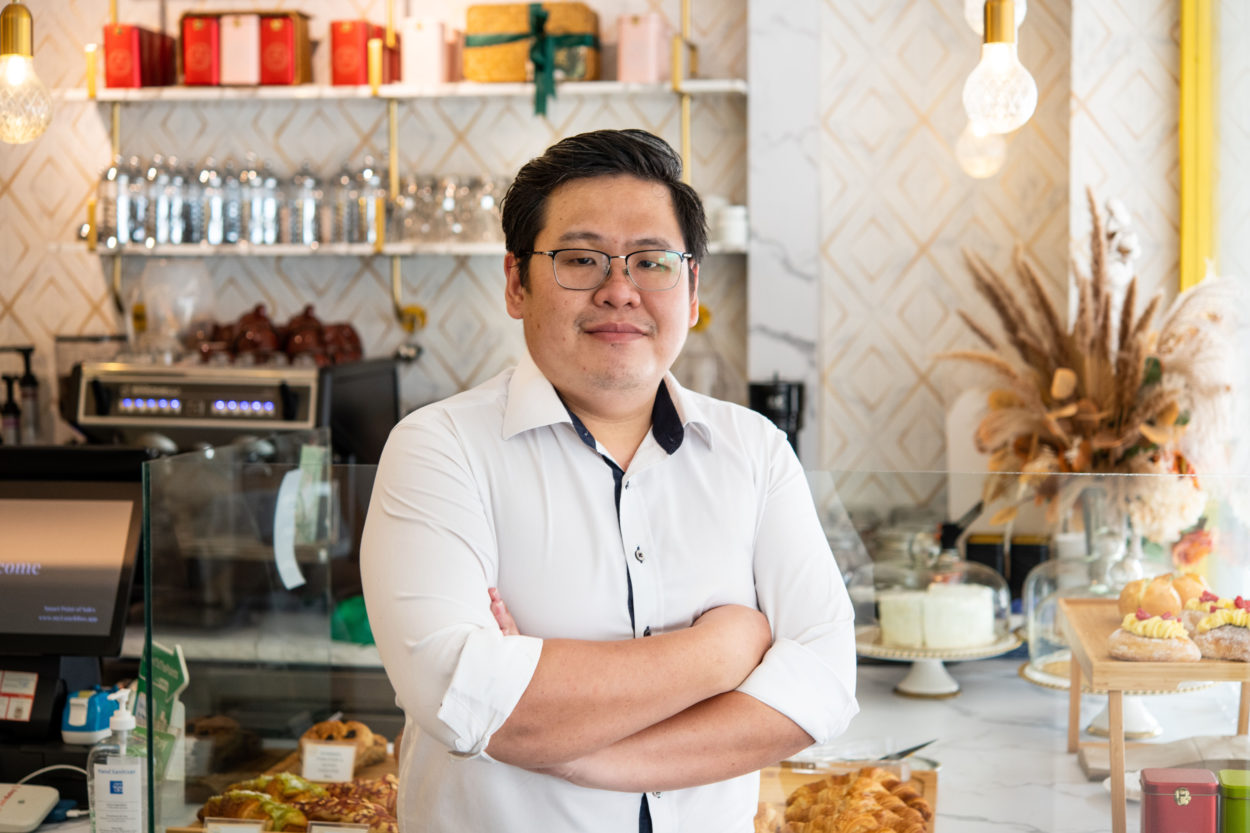 To open a new F&B business during the pandemic presents many uncertainties as the food and beverage (F&B) sector have to ride the numerous judgement calls of tightened restrictions and dine-in bans.
Though the government did try their best to support small businesses via grants, supplies issues to manpower issues like the lack of staffing from Malaysia are headwinds to the business.
Currently, their sales have decreased by about 30% compared to during the 8 pax dining era, but The White Label is still managing to get by. When asked about what is the toughest challenge that they constantly face, Marc replied that for all F&B owners, the fear and anticipation of any announcement by the MTF was the biggest roller coaster ride.